moogle62
on G-chat about, like, everything. There is no Dollhouse in this because I wanted to make it

moogle62
friendly after yakking at her about it all day. MOOG, HURRAY UP WITH THE WATCHING SO I CAN STOP WORRYING ABOUT SPOILING YOU. The lovely Eliza Dushku was also excluded because I wound up with way too many pictures of her and I AM TIRED. But tomorrow! Eliza spam!
( LIKE THE HAPPY MEME, ONLY MORE TIME CONSUMING AND WITH LOTS OF PICTURES )
This picspam is not at all organized! Because I started off with like, two things so I decided not to do size coordination. JUST IGNORE THAT. Also, the entire time I was making it, I was talking to
Mood:

creative

Music:

tear tassle ogre heart - ghost bees
01) List 5 celebrities you would have sex with without even asking questions.
02) Put all of them IN ORDER of your lust for them [5 - 1, 1 is the hottest].
03) Say which movie/show/thing it was that hooked you.
04) Supply photos for said people.
05) Tag five people.
( a magical night of bliss begins and ends with a kiss )
Also, since I'm already spamming you all with images: I ran across this one photoshoot of Jared's while I was looking for an image I wanted, and I finally recognized the girl he's laying on! IT'S MAGGIE GRACE, OMG. They're so
pretty
together...
And I'm not one for Jack/Kate, but Matthew Fox and Evangeline Lily are
ridiculously cute
in all their photoshoots. Here, I shall give you proof: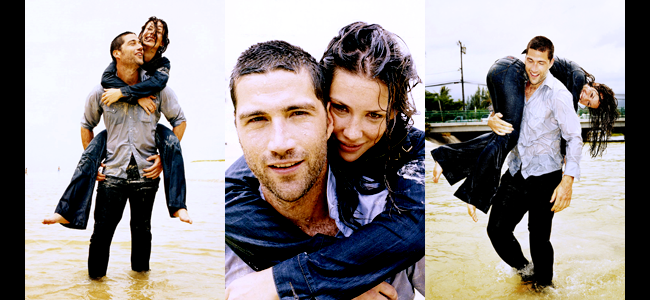 ADORABLE, RIGHT?
Mood:

accomplished

Music:

just like a woman - charlotte gainsbourg